Leukopaks are the result of a cell concentration process starting from healthy and consenting donors' blood (Leukapheresis) according to an IRB-approved protocol.
Leukopaks can be used as a starting material for the isolation of specific immune cell types to be cryopreserved and employed for the discovery of Small and Large molecules, as well as as Vaccines and Cell and Gene Therapies; alternatively, they can be used as a starting material for process development.
The concentration of leukocytes in Leukapheresis is higher than in whole blood, and the concentration of mononuclear cells (MNCs) is higher than in buffy coats (typical concentration up to 20% monocytes, 50% T-Cells, 10% B-Cells, 10% Natural Killer cells, 3% granulocytes).
Isolating individual cell types from Leukopaks allows to achieve high cell yields and reduce the donor-dependent variability between experiments. It is nonetheless important to consider that individual donor characteristics such as age, height, gender, BMI, smoking habits or a particular clinical history can result in variability in assay performance and in the proportion between the cellular components. Increasing donor variability in your studies can improve process robustness in the latest development stages and even gain important insights in outliers.
If you are interested to integrate more donor variability in your safety studies:
Fresh Leukopaks
Cryopreserved Leukopaks
Fresh Leukopaks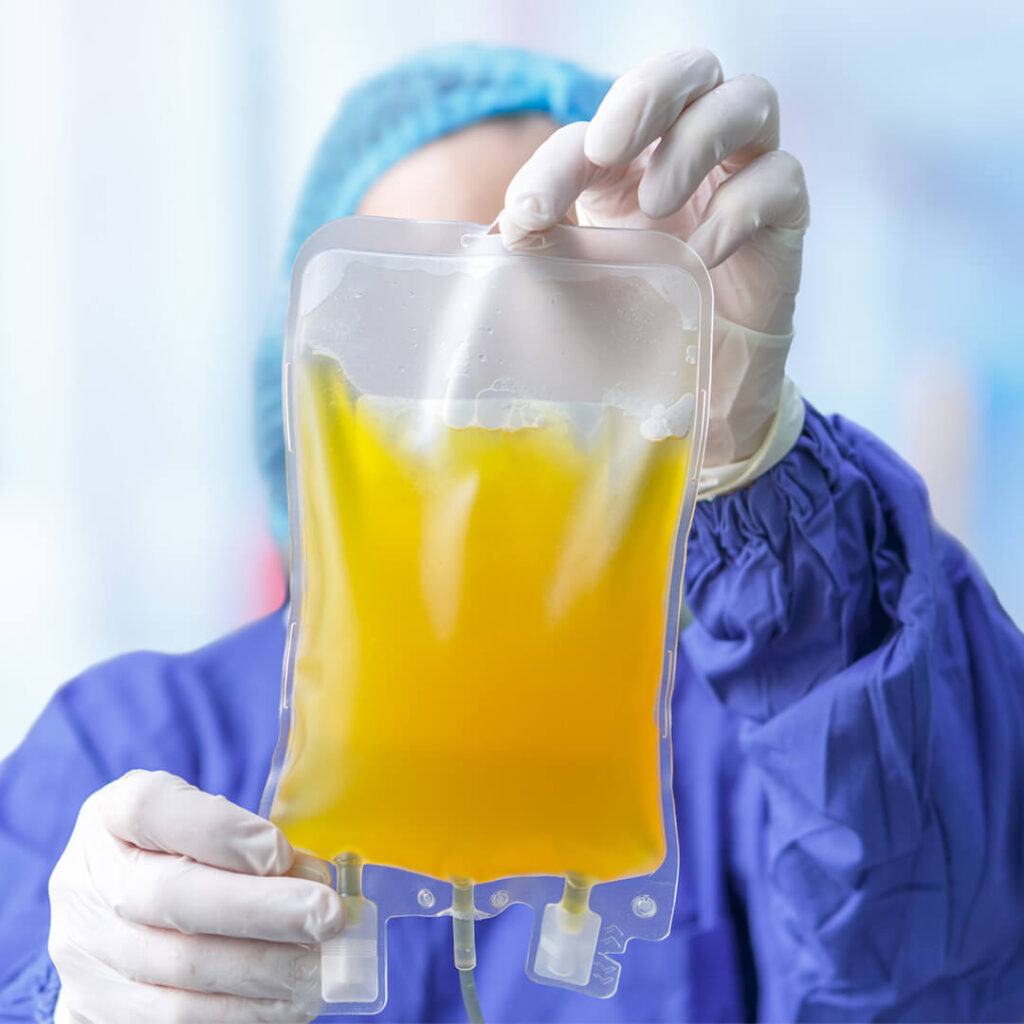 Fresh Leukopaks are filled to yield a minimum of 10 Billion (whole Leukopak) or 5 Billion (half Leukopak) at release. However, we chose to prioritize speed of delivery and quality of the product over absolute cell count, and deviations >5% on the total cell count comparing to the indicated minimum will be granted as automatic discount on one bag of the following order.
Fresh Leukopaks are directly isolated and delivered by BIOMEX in its own plasma centers in Germany and can be delivered within 24h from isolation in the whole Central Europe. Upon isolation you will receive a tracking link with the information to access protocols, certificate of analysis and other relevant details. Parameters reported on the certificate of analysis include demographic data and donor information, HLA-Typing, Complete Blood Count and pathogen testing at donor level. Additional tests can be added on request.
Fresh Leukopaks are available in the following formats:
Full Leukopak (ca 10B cells)
Half Leukopak (ca 5B cells)
To inquire about individual lead times for individual donor specifications, the possibility to recall a particular donor or for delivery to countries outside Central Europe, please contact:
Cryopreserved Leukopaks
Characterized FFPE Blocks